Laibach became the first western group to play a full concert in North Korea as they performed to 1,500 people in Pyongyang's Ponghwa Art Theatre.
The Slovenian group played a 45-minute set to 100 non-North Koreans and 1,400 invited locals, as the audience sat quietly, clapped politely between tracks and not danced. The show was under the 'Liberation Day Tour' banner marking the anniversary of North Korea's liberation from Japan.
Over the course of the set, the group played a number of their own tracks including 'Life Is Life' and 2014's 'The Whistleblowers' (which opened and closed the show) as well as a traditional Korean folk song, 'Arirang' and, bizarrely, renditions of songs from The Sound Of Music, including 'Do-Re-Mi' and 'Edelweiss'.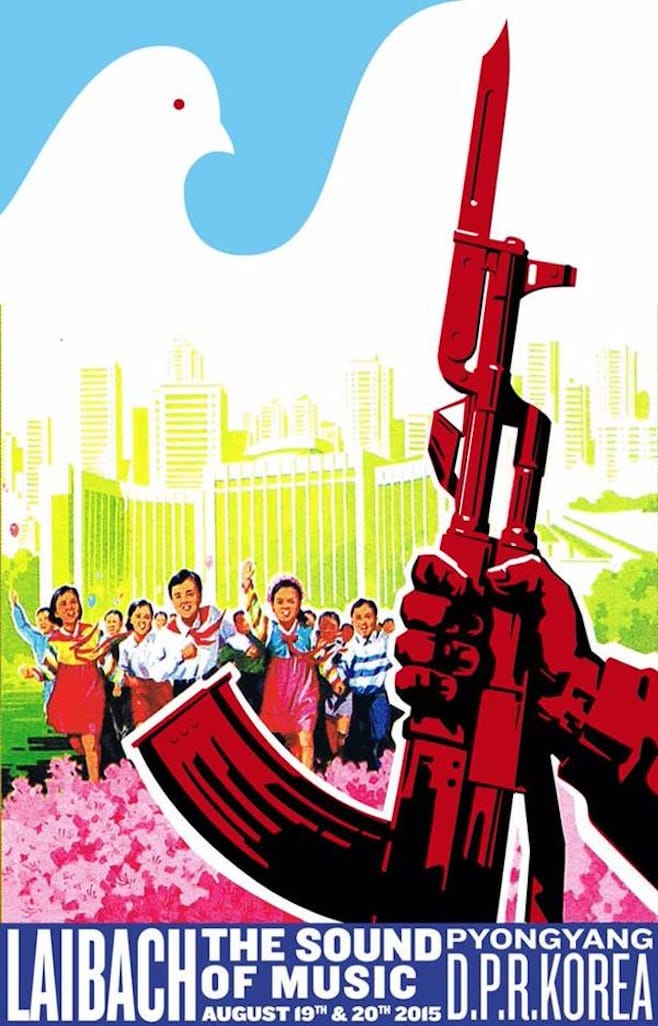 ---
✪