##nekropsi (founded in 1989 as "Necropsy") is a beyond-mental musical group from Istanbul, Turkey. After the release of their four track thrash metal demo Speed Lessons Part I in 1992, their sound evolved into a new hybrid and become eclectic with the release of the first full length album Mi Kubbesi, making their music difficult to categorize, fusing elements from genres such as progressive rock, thrash metal, electronica and noise. Following a ten-year hiatus, they released their second full length album Sayı 2: 10 Yılda Bir Çıkar.Another album, 1998, released by Peyote Müzik in 2010.
Nekropsi started a continuous album project Monthly on January 1, 2013 and shared online. The band created and shared the last track in December 2013, and the album  completed and released in September 2014 by  A.K. Muzik.
What is common to these tracks is that they were all finished right before they were shared online. The four of them played all the music, did the recording and the production. The band skipped June 2013 because of Gezi Riots in Istanbul.
Monthly can be bought from here.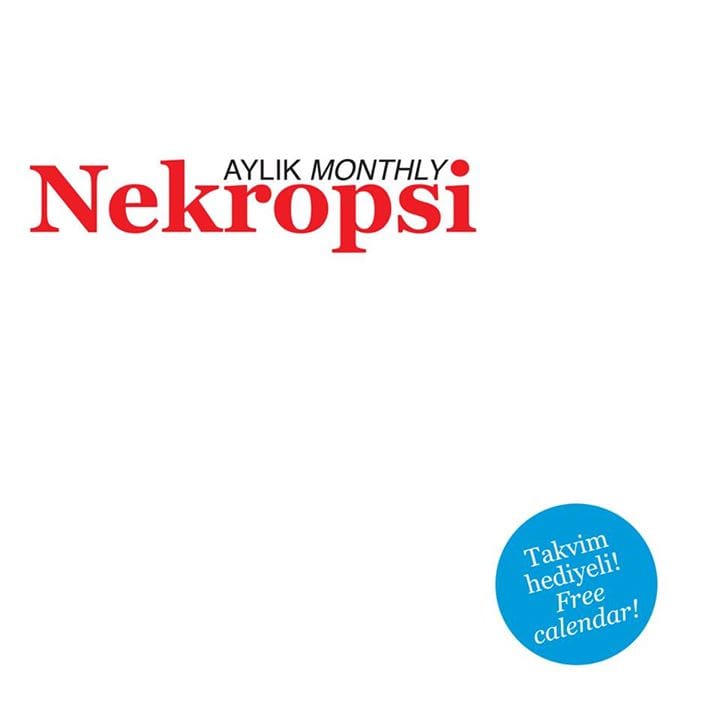 Strange, but people in Turkey still think the band is no active anymore, which is so ridiculous as the band has been giving numerous concerts and the members are so busy with their individual projects along with the band.
Nekropsi had a long musical history way in underground scene in Turkey. Their evolution to drums based half-instrumental progressive (such a stupid labeling) rock band resulted in such mechanization, which we saluted cheerfully. Concerts have been joyful with great dynamism and uber-technical skills with edits and contributions of the crowds over the years. On the other hand, in the past  the words in their music has been used art slogans with political hidden meanings. statements.
Monthly can be considered as returning to Mi Kubbesi days with less ambition felt from the band. Even, a precious stall from the band just like a drop of water in the out-of-mainstream desert of scene in Turkey.
Ah, the Sivas film receives the Special Jury Prize in 71st Venice International Film Festival. Trailer music comes from Nekropsi, Kis Kis.
---
✪
---